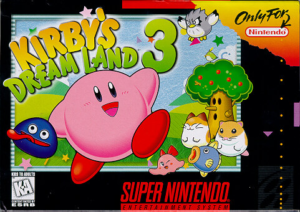 The Super Nintendo Entertainment System, or SNES, was released in North Amercia in 1992 after what can only be described as an agonizing wait for those of us that grew up playing the original NES. The system did not disappoint, and is remembered by many as the best Nintendo system of all times, delivering huge upgrades in graphics, sound, and gameplay for the NES.
So what are the most popular SNES games today? I've gathered the results of Google and YouTube searches, and in addition, the number of Facebook likes for each SNES game's Wikipedia page. The result is this interactive, clickable table of SNES games, showing you which games are still popular today. One top result is Kirby's Dream Land 3, which is near the top of the Google results. While being popular doesn't guarantee these are the best SNES games, you will find some great games near to top of the list. Click and search through the table to find your favorites or collectible hidden gems.
Top SNES Games
If you're looking to purchase one of these games, please buy through the eBay links above for a great selection of classic games. When you buy through these links, a percentage of your purchase will support my work at Retrified Games at no additional cost to you. Thanks for your support!
Similar Posts: