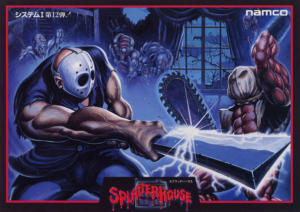 The Turbografx 16, or PC Engine, was a console from NEC and HudsonSoft that saw its US release in 1989. While a bit of a flop in North America during the 16-bit era compared to the Super Nintendo and Sega Genesis, it did find success abroad, particularly in Japan.
As you see from the data I've gathered below from Google, YouTube, and Facebook, there are still some Turbografx 16 games that interest people to this day. What's the most popular Turbografx 16 game on YouTube? That would be one of the few games from this system I was familiar with as a kid, and what many people consider among the best Tubografx 16 games, Splatterhouse. The table below is searchable and clickable, so be sure to explore for your favorites or collectibles you may have missed.
Top Turbografx 16 Games
If you're looking to purchase one of these games, please buy through the eBay links above for a great selection of classic games. When you buy through these links, a percentage of your purchase will support my work at Retrified Games at no additional cost to you. Thanks for your support!
Similar Posts: