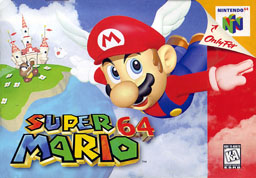 The Nintendo 64 was released in 1996, bringing 64 gaming to Nintendo fans and maintaining cartridges a generation longer than most other console manufacturers, as the move to digital media was on. While it wasn't the runaway success that earlier NES and SNES consoles were, it was still a great console by most measures. It had many games that were both commercial successes and are fondly remembered today.
Of course, you may ask, what are the most popular Nintendo 64 games? I've ranked the Nintendo 64 games from top to bottom using data from Google, YouTube, and Facebook, looking at how popular these games are among search results and how many likes they have. This doesn't mean they are the best Nintendo 64 games, but people still care about them today, all these years later. Is it any surprise to see the classic Super Mario 64 is at the top of Google search results? It is the game that defined the 3D platformer for years to come. What about YouTube? It's the original Super Smash Bros, a series that is still incredibly popular today. This list is searchable and sortable, so be sure to look for your favorite, be it Quake 64 or Goldeneye.
Top Nintendo 64 Games
If you're looking to purchase one of these games, please buy through the eBay links above for a great selection of classic games. When you buy through these links, a percentage of your purchase will support my work at Retrified Games at no additional cost to you. Thanks for your support!
Similar Posts: