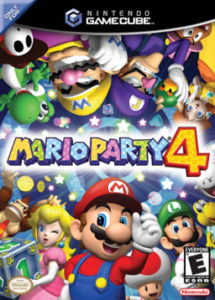 In 2001, Nintendo brought the GameCube to North America. Much like the Wii U this system didn't find the same commercial success of early Nintendo systems, but it did manage to deliver some unforgettable titles. Who can forget classics like Mario Kart Double Dash and Super Mario Sunshine?
Which titles among the lineup continue to be the most popular GameCube games today? Pokemon Channel is at the top of the results for both Google and YouTube. You'll also find the Resident Evil and Mario Party titles of this generation. These games were extremely popular at the time. Are they the best games on the system? That's debatable, but click and search through the table to see where you think the best Gamecube games rank in this data.
Top Nintendo Gamecube Games
If you're looking to purchase one of these games, please buy through the eBay links above for a great selection of classic games. When you buy through these links, a percentage of your purchase will support my work at Retrified Games at no additional cost to you. Thanks for your support!
Similar Posts: