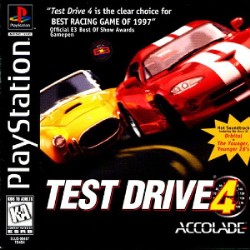 The PlayStation was released to wide acclaim and sales in 1994. It was so popular, in fact, that it became the first home console to sell 100 million units. Much like the NES in the 80's the PlayStation brought a whole new generation into gaming, and in the UK many who came of age during that time refer to themselves as the "PlayStation generation."
But what about the games, you ask? What are the most popular PlayStation games today? Using data from Google and YouTube searches as well as Facebook likes of the Wikipedia page for each game, I've created a list that ranks the games. I'm not saying these are the best PlayStation games, but there are definitely some gems at the top of the list. The list is searchable and sortable, and as you look through it for your favorites, keep your eye out for such popular games as the first two Grand Theft Auto games, the Test Drive Series, Silent Hill, and Rayman. Enjoy!
Top PlayStation Games
If you're looking to purchase one of these games, please buy through the eBay links above for a great selection of classic games. When you buy through these links, a percentage of your purchase will support my work at Retrified Games at no additional cost to you. Thanks for your support!
Similar Posts: