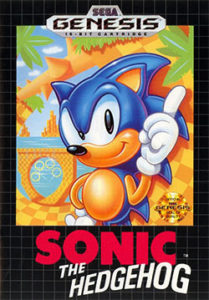 "Genesis does what Nintendon't!" Sega released the Genesis (Mega Drive elsewhere) in North America in 1989. In my opinion, the first truly great battle of the console wars was the 16-bit generation fight between Sega and Nintendo that brought us many classics. While Sega arrived on the scene first, Nintendo's SNES ultimately sold more units, but that doesn't mean the Genesis didn't have its share of classic games.
What are those classics? I've gathered data from YouTube and Google search results as well as the Facebook likes for each game's Wikipedia page to gauge which are the most popular Genesis games. You can't talk about the best Genesis games without talking about Sonic the Hedgehog, Sega's answer to Mario, and he shows up here, with Sonic the Hedgehog 1, 2, and 3 all showing up in the top 10 for most YouTube results. Use the table to look for your favorites among the best Genesis games, as it is clickable and searchable. You can find both the most popular, and those that no one but the most hardened collector has heard of.
Top Sega Genesis Games
If you're looking to purchase one of these games, please buy through the eBay links above for a great selection of classic games. When you buy through these links, a percentage of your purchase will support my work at Retrified Games at no additional cost to you. Thanks for your support!
Similar Posts: